| | |
| --- | --- |
| Posted by imchacha.masanimptewa9 on April 10, 2016 at 5:55 PM | |
Since taking part in paranormal events from Las Vegas to Virginia City I have noticed many others who try to communicate with spirits using devices such as a spirit box or Ovilus.  Many of these devices are good for real time possible answers from the dead even though it's sometimes very inaudible or not easily understood as to what the spirit is trying to communicate to us.  Being a sensitive however the use of such devices sometimes has hindered me in trying to fully comprehend what the passed soul is trying to convey to me.  My 'quiet mind' will be totally still when the spirit box is turned on so I can attempt to understand what is being emoted from the radio sweeping.   Many other sensitives that I know have also told me this happens when you start to use mechanical devices to communicate with the spirits.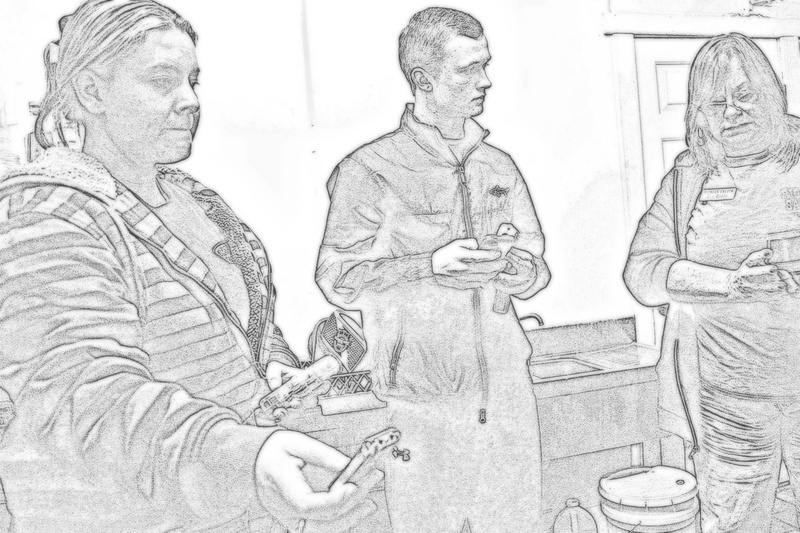 My sensitive abilities are still there and good to go but for some of the events I have or spirit has put them at a pause....so I can fully experience the use of such ITC devices.  I am believing that I needed to have such devices on my forever journey into the paranormal world so I can fully understand where all peoples' opinions are coming from.  To only learn one facet (psychic) and to not leave the door open to other options (devices) is very small minded of me.   This world is a many faceted plane involving many different aspects of spirit communication...and to close the door on one of those facets seems to make my journey less knowing.  I really want to experience many when dealing with the paranormal and so here I am writing this blog.  I am not sure exactly which road to take as far as communications.  Do I continue using only the mechanical devices I have to communicate with the dead or do I stop and go with my intuitive and mediumship abilities?  I have been wondering about this recently as I continue to go to the Pioneer Saloon for their lock down events.  Am I slowly neglecting my sensitive abilities and eventually losing them totally  because I rely so heavily on the spirit box, voice recorder and other devices for understanding the messages given to me?  I don't want to lose any abilities but want to increase the ability.  
I really don't know myself yet as to what I am going to do about this all.  I may slow down in the use of the spirit box to see if my abilities have become stronger or is waning away.  Hopefully they are not going to the wayside as I continue my psychic journey with devices in tow.  
- photo above taken during a Haunted Lock Down event at the Pioneer Saloon in Goodsprings, NV. -